NATIONAL 2019 MASTER DESIGN GOLD AWARD: ADDITION MORE THAN $250,000
We are honored to announce that we have been selected to receive the 2019 GOLD AWARD in Master Design's 41st annual national competition that highlights creative solutions in the construction of extraordinary projects. This round office addition is located in Shorewood, MN on Lake Minnetonka.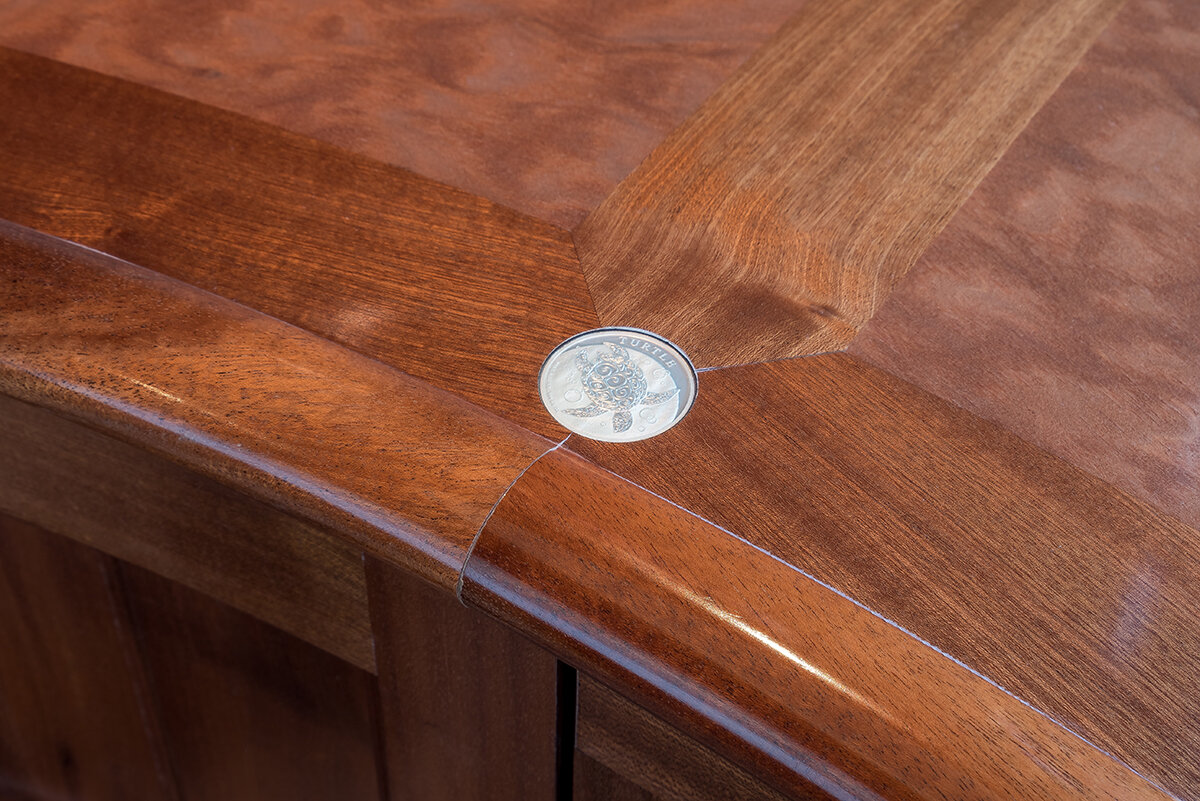 Designer: TEA2 Architects
Cabinetry: Modern Design Cabinetry
Project name: Xtreme Craftsmanship
Project location: Excelsior, Minn.
Square footage before: 5,535
Square footage after: 5,829
Project cost: $486,382
In keeping with the home's nautical theme, the client envisioned an executive office that would draw on his appreciation for historic lighthouses and classic Chris-Craft "woodies." It needed to incorporate millwork that evokes fine boatbuilding and a reproduced Fresnel lens chandelier that could shine out onto the lake. A wraparound desk and open shelving presented the big challenge.
The screen porch provides a sheltered, bug-free alternative to the open porch and pergola-topped deck that flank the pool. The upper-level office is accessible through a private stairway from the kitchen and from the walk-through closet in the master bedroom. Horizontal lines visually match those of the main house despite many curved surfaces, enabling the addition to blend seamlessly.
Photos: Drew Gray Photography
BATC-Housing First Minnesota ROMA Award
BATC-Housing First Minnesota ROMA Award has several award categories. These awards recognize excellence in several areas – from quality and value of construction to business ethics. Hansen Hometech one the years has won awards in all of these areas:
- TOP WHOLE HOUSE
- TOP KITCHEN
- TOP BATHROOM
- TOP ADDITION
- TOP COMMERCIAL